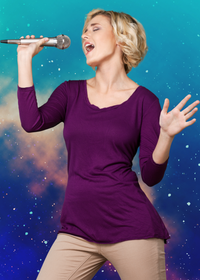 Some of my students, including several of my adult singers, are dealing with a deeply entrenched belief that their singing is awful and that they should NEVER sing.
Does this sound like you?
Maybe you've been bullied at school, like I was, and made to feel that your desire and need to sing meant that you were a loser and a teacher suck-up. 
Maybe you've watched one of your peers get bullied for 'flying their artist flag' so you decided that you couldn't honour the singer part of yourself in fear of also being mistreated.
Some of you may have been told countless times throughout your life to just shut up when you were singing.   
There are many, many reasons that people decide to quash their singer self.  As I mentioned, I too was one of those people who walked away from singing because I was bullied. Fortunately for me, my inner singer self was resilient, so, eventually, I found my way back. 
Here's my story.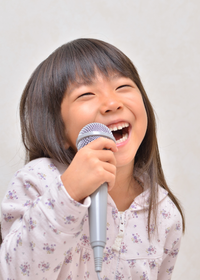 When I was in Elementary school, I loved to sing and was told that I was quite good at it.  I had opportunities to sing at Sunday School, in the school choir, at school assemblies and as part of my early education through our public school.  
My natural proclivity toward music was recognized by my music teacher, my Pastor and my parents.  I was often a featured soloist both at school and at church. I sang constantly when I was at home.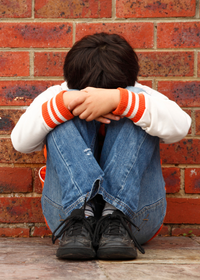 It was in grade 5 that I was bullied about my singing. I was cornered and verbally attacked by someone who I thought was my friend.  She told me that the only reason that my music teacher liked me, the only reason she picked me to sing in assemblies or in class was because I was a total suck-up. She said that I wasn't even a good singer.
When she said these things to me, I was shredded. 
Unfortunately, I took her words to heart and just quit singing.  I stopped participating in music class and soon my A's in music turned to C's.  I remember developing an instant feeling of not being good enough, not being worthy of the attention that singing brought me, and my confidence was gutted. 
It still surprises me to this day that no one asked me why I suddenly changed. 
This musical drought lasted until I was an adult..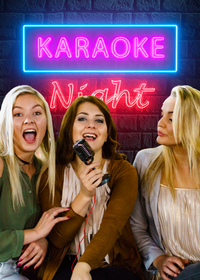 I remember working at a pub where they had weekly Karaoke. I used to waitress and sing quietly as I worked. One day, I was badgered by the pub karaoke attendees to sing a song. I tried to say no as my child-self was terrified but eventually I decided to give it a go. 
This was back in the 90s and the Karaoke lyrics were shown on fat CRT TVs. The pub had two. I hid behind the biggest one and started to sing. My hands were vibrating so rapidly that I could barely hold the mic.  My voice quivered uncontrollably. I remember being so glad that the song was over and yet pleasantly surprised (and relieved) when I got huge applause.  
From that day, every Karaoke night that I worked, I was asked to sing and slowly but surely my confidence grew. 
Fast forward 6 - 7 years - I met someone who loved my voice that played guitar. He had heard me singing at Karaoke at the pub. We formed a band.
I remember our first performance. I was still pretty terrified but my desire to sing was very strong so I did it anyway. By this point, I felt that I could sing well but I wasn't at all comfortable speaking on the mic in front of people.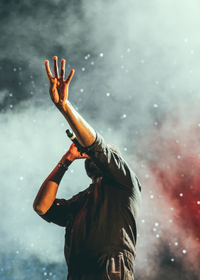 Someone who was a very experienced musician, whom I had watched perform for years, heard me sing and asked me to be part of his band. It was a huge ego boost to be asked. Of course, I had to say yes. In this new band, I was given many performance opportunities. 
This band took me to the city where I eventually met my current partner. Since then, him and I have performed 1000s of gigs.  After countless gigs and performing all over the world, I feel very confident on stage. I am confident in speaking and singing. I can get completely out of my head and deliver a song. 
In fact, the stage is the only place where I can forget that I am a plus-sized gal.  I feel gorgeous, worthy, funny, and talented when I'm up there.  Most of the time, being on stage is the best feeling in the world.
But none of it would have happened if I would have remained a prisoner of fear. 
Aside from being given a lot of time to feel comfortable on stage, I also spent time reflecting on why I felt fearful. As with many things, fear has many layers.  Each person has their own reasons for being fearful.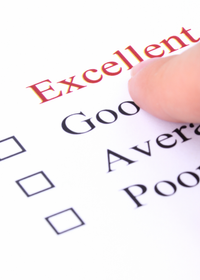 Aside from my grade 5 trauma, one of the major contributors to my fear was perfectionism. If I couldn't sing perfectly, speak perfectly, look perfect, I felt that I had no right to be on the stage. A fairly big voice inside my head said, "If you can't do it perfectly, don't do it at all. If you screw up, you'll look like an idiot." The voice was relentless. It was awful. 
Then one day I was blessed with a significant ah-ha moment. A friend of mine said that there's no point in trying to be perfect. It's impossible. You are just setting yourself up to fail and fail and fail. It's much more productive and realistic to strive for excellence.  Excellence is attainable. This blew my mind. 
Excellence allows for mistakes as you learn. In fact, it completely changes the energy around mistakes. For the attainment of excellence, you have to first make mistakes. In fact, mistakes are the reason that you grow and become excellent. You first try something new, exposing places that need improvement and then learn from that experience and develop. You get to define what excellence means to you and this definition evolves as you grow. 
Take this idea to the stage – you're singing a song and completely mess up one of the runs. Your knee-jerk is to turtle and feel mortified. Of course, in the moment, the trick is to just keep going. You can't let yourself linger on the error: the show must go on. But later, you take that troubling run and you practice the heck out of it, maybe even ask your voice teacher for some advice. 
Because of this error, you were inclined to take the time to practice it. Practicing the run not only improves that run but also improves your general ability to sing runs and, as a result, you become a better vocalist. 
This pattern, this desire for excellence, will incrementally create growth.  Perfectionism, because it has no allowance for any error, exacerbates fear. Perfectionism stops people from trying because they are afraid to fail, afraid to look stupid. Fear of failure and ridicule is a prison. There is no room in that prison for dreamers to develop and soar.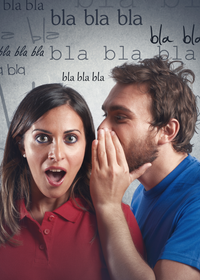 Another fear biggie for me was fear of what others would say.  There is a definite overlap here with fear of not being perfect but I think there's more to it. 
Have you ever looked at someone and made a snap judgement about what they must be feeling or thinking based on their facial expressions or body language? Yep, me too. Sometimes I still catch myself doing this still, especially when I'm performing. 
 As a cruise ship entertainer, it was my job to read the audience, to judge whether the songs that I was playing were being enjoyed or not. If it looked like they weren't into the types of songs that we were playing, we'd try something else. Because of this, I made myself acutely aware of their body language.  
But here's the thing – there are often similarities between facial expressions showing pleasure or displeasure. Someone could be really focusing on your performance because they think you're unbelievably amazing but look truly unimpressed and grouchy. If you have any insecurities at all, your tendency is going to be to perceive them as grouchy. 
My insecurities were most often related to being overweight. It was very easy for me to believe that people thought I was disgusting to watch. There were many times when dialogues would play in my mind where audience members were hating on me. 
What caused me to hesitate when the Karaoke attendees asked me to sing were these imagined dialogues and the replay of my grade 5 trauma.  I was so afraid of what they would say. I was afraid that they wouldn't like me, that they'd think I was just being a loser suck-up. 
I was afraid that they'd tell me that I couldn't sing.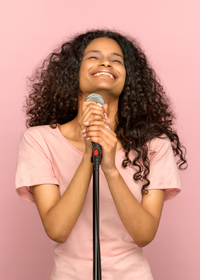 I'm so glad that I took that opportunity to get up and sing that karaoke song.  I think that I healed that little girl a little bit that night. 
Later in life, I developed a bit of a personal motto: Feel the fear and do it anyway. I still hear the voices of criticism but it's gotten a whole lot easier to ignore them and just surrender to the beauty of the opportunity and the song. 
This journey took me over 30 years. I'm hoping that my experience navigating these waters will benefit my students. I'm hoping that I can help them feel powerful and confident. That is why building confidence is a pillar in my studio philosophy.  
Are you longing to sing but can't yet silence those voices of fear?  Reach out. I'm happy to help.