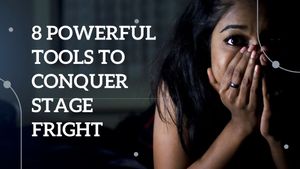 Stage fright, otherwise known as fear of public performance, can feel like an unsurmountable barrier to performing in front of an audience. Just the thought of it can summon feelings of anxiety, breathlessness and nausea.  
According to the National Institutes of Mental Health, 75% of people rank fear of public performance as their number one fear. Number One! That doesn't bode well for an aspiring vocalist, does it? 
Truth be told, I too suffered from stage fright for many years.  I remember how my mind would race, spiraling into every possible negative outcome. My palms and cheeks would get sweaty. My legs would shake. My mind would blank. My head would pound. It felt like I couldn't even take a full breath.
I was panicked and irritable. God forbid that someone try to talk to me in the moment. Look out!! I literally wanted to run away. Run Away!
What kept me there was just knowing that running away would be much more embarrassing than me flubbing up a song or two. And then there was the little voice in my head reminding me of my dream of becoming a professional singer… 
Science suggests that stage fright is a form of anxiety. It's based on a social phobia stemming from programs running in our own heads.
If we are putting unrealistic expectations on ourselves or lack confidence in our abilities, the negative self talk associated with this can spiral out of control. Making assumptions about how the audience will judge us and then seeing those imaginary opinions as a foregone conclusion make the thought of getting up on that stage feel like an insane thing to do – literally social suicide.
The good news is that all this can be changed.  It is possible to perform without performance anxiety. I no longer struggle with it. You can get there too. 
Here are my 8 steps to Conquering Stage Fright: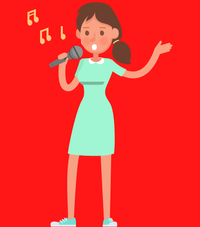 1. Leading up to the performance, practice your songs and introductions many times. Know your stuff. 
The old adage of 'practice makes perfect' still stands up today.  The more familiar that you are with your performance material, the more confident and prepared you will feel. Focused intentional practice will ensure that you remember the melody, lyrics and arrangement.
If you can, practice your song(s) in front of a few friends. Rehearse while feeling a little nervous. You could even practice singing while running on the spot to rehearse the feeling of breathlessness.
Preplan some talking points. It's fairly common practice to at least introduce songs. Do some research and find something interesting to share. Consider sharing what the song means to you.
Having some of this more or less scripted and well rehearsed is a great way to feel even more prepared. Being prepared means less stress.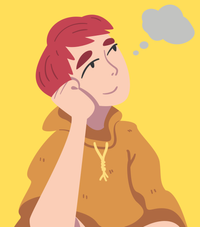 2. Visualize the performance happening with ease. See the audience enjoying it and smiling. Feel the joy and satisfaction that comes from this success. 
Creative visualizations are an amazing way to rehearse a positive outcome. This has been a very powerful way for me to prepare myself for the stage.  In my experience, doing this often will genuinely change your life.   
Here's an exercise based on a performance in a theatre. You can tweak the details as much as you need to make it more personal: 
Find a place to sit comfortably, back supported, where you won't be disturbed for 5 – 10 minutes. Close your eyes. Start to deepen your breath, in through your nose and out through your mouth.
Focus on your breath. Just sit and breath for a minute or two. If thoughts or feelings arise, that's ok. The mind is rarely blank. Just watch your thoughts as if you were watching a movie. Every now and then, gently bring your attention back to your breath.
Once you feel relaxed, start to imagine your event. See the venue. See the curtains and chairs. See the ushers or doorman. Smell the musky carpets. Feel the coolness of the air. Hear the rustle of the audience in their seats.
See the stage. See yourself approaching the stage. What does the stage floor look like? Wood? Carpet? Is there a band or others on the stage? See your microphone and stand waiting for you.
Feel excitement rush through your body as you wait to be introduced. See your lyrics and talking points in your mind. You easily remember everything that you've rehearsed.
Feel your muscles poised for your best performance. Smell the mingling of perfume, makeup, hairspray and dust wafting towards you from backstage.
Hear the introduction summoning you to the stage. See yourself walking onto the stage, smiling. Hear the roar of the crowd. They love you. You can feel it. They are with you. The little hairs on your arms stand up. You receive all their love.
The crowd settles as you open your mouth to speak. Your song introduction is met with applause. They laugh at your jokes. They are with you. The music starts and the audience quiets right down.
Your voice is more ready than it's every been. You know your song. You start to sing and it sounds so beautiful. You sing every word with ease. Your phrasing is spot on. You hit every run beautifully. You are breathing with ease.
You can feel the audience sitting in awe of your voice. You are a beautiful singer. Your body moves and sways to the music naturally. Your microphone control is flawless. The sound is perfect.
You sing the song to completion and look out into the audience as they roar and applaud your performance. You smile, pause, and breath in this feeling. Smiling, you thank the audience, bow, and leave the stage knowing that your performance was incredible.
See it. Feel it. Breath in the feeling of success. In through your nose and out through your mouth. And so it is. 
Stay here and deep breath for a minute or two basking in the feeling and then gently open your eyes. 
Use this exercise as often as needed.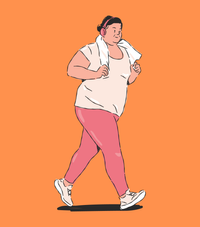 3. On the day of the performance, do something physical – go for a walk, dance around the house, do some housework. This will help get the jitters under control. 
It's a well-known fact that exercise releases chemicals called endorphins. This release can alleviate anxiety, resulting an overall calming effect. Any continuous exercise will work.
The only caveat is that, on average, it takes about 30 minutes of continuous exercise for it's calming benefits. Just make sure you don't overdo it. Maybe performance day isn't the best day to run a marathon. You need to have some energy left for the stage.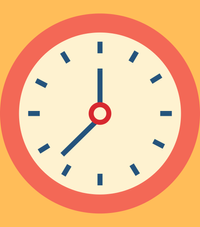 4. Arrive early. Walk around the venue before the guests arrive. Sit down and see the stage. Feel the room. This will make the venue feel less daunting. 
I find a lot of pressure is released when I familiarize myself with the place I will be performing. I like to get a sense of the room. Feel it's vibe so to speak.
I like to practice getting on the stage, check out the equipment (like the sound gear and microphones etc.). I like to introduce myself to the sound person too.
Of course, if there was a soundcheck, you most likely have checked all this out all ready. A soundcheck is when the musicians and vocalists come to the venue early to allow the sound team to get a preliminary mix of the singers and musicians playing music together. It's an opportunity to sing into the microphone and get a sense of the stage.
If you are one of the lucky ones who get a sound check before a performance, arriving early is still a great idea. If you can, walk around and engage with some of the attendees. This will make them feel less like scary strangers.
Down the road, as you become more comfortable with the stage, you can then use anything you've learned from the attendees that you spoke with as stage banter. Doing this can really draw your audience in but I think this is a topic for another post.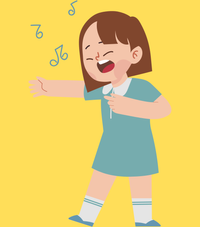 5. Warm-up for 5 – 10 minutes before you are scheduled to perform. 
I cannot stress enough the importance of warming up before a performance, especially when you are only on the stage for a song or two.  You need your voice to be warm, supple, and ready to sing.
I have found that a voice that isn't properly warmed up lacks sparkle, dexterity, and range. But worse, singing while when not warmed up could result in a vocal injury.  It's kind of like running in a sprint race without stretching first.
I feel so strongly about warming up that I have created an online course about warming up. You can check it out HERE.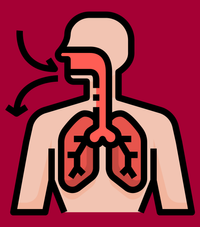 6. Remember to breathe. Do 5 minutes of deep slow breaths in through your nose and out through your mouth.  Meditate. 
This is a performance day version of #2 - Visualize Your Performance.  You can totally do the visualization exercise at the venue if you have a private space like a dressing room. Meditating is also a great way to calm yourself.
But you don't get a private space to prepare yourself at every performance venue. There has been more than one occasion where I just went into the lady's room and locked myself into a stall in preparation for a gig.
Either way, just take a few minutes to breath deeply - in through the nose and out through the mouth. This will calm you.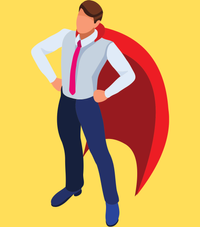 7. Do the Superman Stance. Legs hip width apart, hands on hips, face tilted upwards. Tell yourself that you are going to rock the performance. Say it out loud. 
The Superman Stance is a power pose. Simply, a power pose is any stance that you associate with being powerful. For me, standing like a super hero super-charges my confidence. Besides, who's more powerful than Superman?
Science suggests that standing in a power pose increases confidence and decreases stress. Why? It's because body posture effects how we think and feel. It's as simple as that. Do the stance and you will feel more confident and less anxious.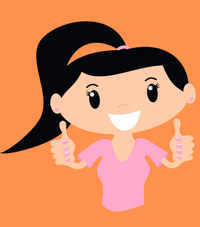 8. As you approach the microphone, Smile. Smiling helps fight off stress. 
According to recent science, smiling causes your brain to release small molecules called neuropeptides which help fight off anxiety and stress. This triggers the release of dopamine, serotonin and endorphins.
And, drum roll please... this release will elevate your mood while simultaneously relaxing your body. So, plaster a great big smile on your face before walking out on the stage. Do it even if you aren't feeling particularly 'smiley'.  
Well, that's it. That's my 8 tools for conquering stage fright. I have used all these tools and I know that they can really help.
But saying that, I have one more tip for you.
I feel that a great contributor to lessoning performance anxiety is familiarity. You need to get yourself on stages. You need to sing in front of people.
The more stages you grace, the more people you sing for, the less scary it all feels. You start to know what to expect. You start to believe in your own abilities. 
But, I know - How can you get yourself on more stages when stages are so scary? Sometimes stage fright feels impossible to get through. I get it. I've been there.
These tools can help a great deal but if you feel that you need more help, reach out. I have some availability for one-on-one coaching sessions. It would be my honour to help you blossom as the best singer you can be.  You can get info on private lessons HERE. 
Thank you for sharing your time with me.